This ambitious project initially began when we saw Nick Knowles' heartfelt appeal on the BBC's 'One Show' in early 2018. The DIY SOS Big Build team were about to attempt their most extravagant venture yet; offering hope to North Kensington's Grenfell Tower residents through the construction of two new buildings; a boxing club and a community centre. Requesting donations for high-quality aluminium windows and doors, they were also looking for double glazing experts to donate their skills to this monumental London-based DIY SOS project. After years of dedication to building up our family-run glazing business, honing our craft, reputation and personal approach, this was our chance to truly give something back to a community that had been gripped by a horrific tragedy; hopefully never to be repeated.
There was no time to delay, the build was scheduled for 11-28th May with the big reveal planned for the Spring Bank Holiday Monday. So, we got in touch with the BBC that very night, offered our services and the rest, as they say, is history!
Grenfell Boxing Club
The 750-square-metre site project began with building a new home for the Dale Youth Boxing Club, which had been housed in Grenfell Tower since 1999. A few months before the fatal fire, Grenfell boxing club had moved out of the tower as part of its fateful refurbishment work and after the fire, the club had no choice but to temporarily take up residence in a gym in a disused car park. An integral part of Grenfell's youth, we can understand the determination and drive to keep the club going at such a disruptive and distraught time in their lives.
Grenfell Community Centre
The idea behind the second building came about after research revealed a lack of diverse, low-cost space that could be utilised by the local community. We take community centres for granted these days, but they're still essential hubs for citizens to gather for group activities, gain social support, public information and a plethora of other activities to escape the stresses and strains of daily life as well as preventing isolation and loneliness. In these particular circumstances, the space needed to be flexible, specifically so the elderly Grenfell residents could access it with ease, as well as proactively delivering crucial mental health services to the community too.
Construction and glazing industry professionals unite to rebuild a community
The whole Double Glazing Essex team got involved, working on the project solidly for a week; 6.30am to around 10pm each day.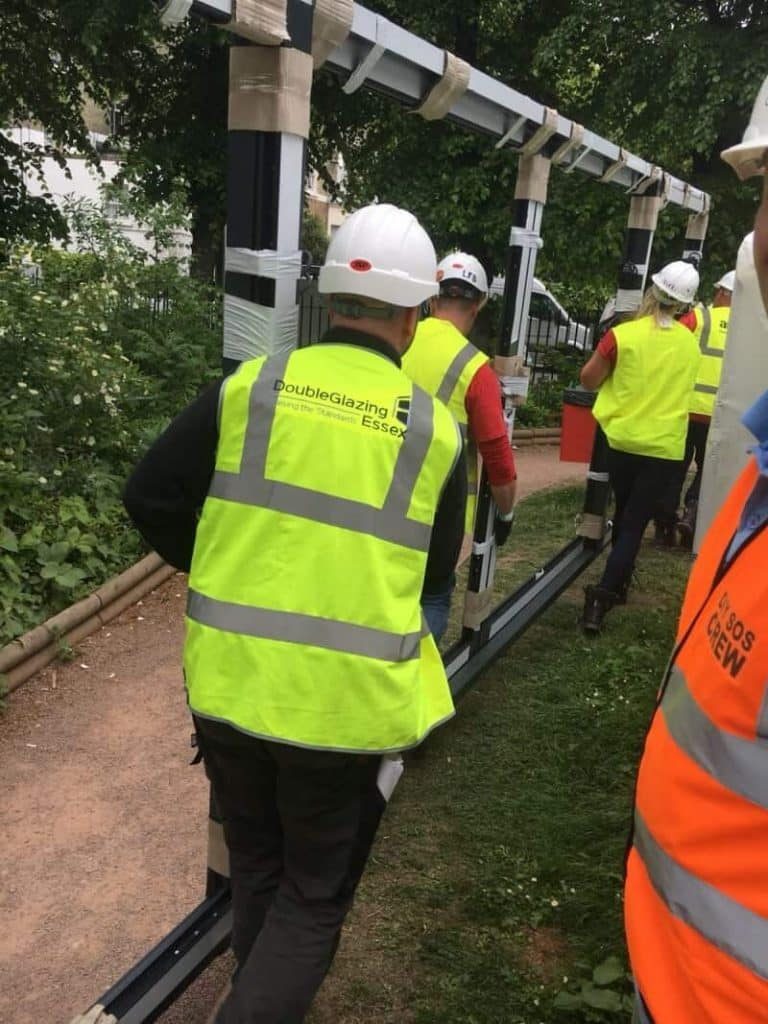 Amongst the persevering construction companies, suppliers and volunteers, the Duke of Cambridge even made an appearance!
We installed Senior Aluminium Systems versatile SPW600 thermally broken aluminium windows, which were fabricated by CMS in Scotland.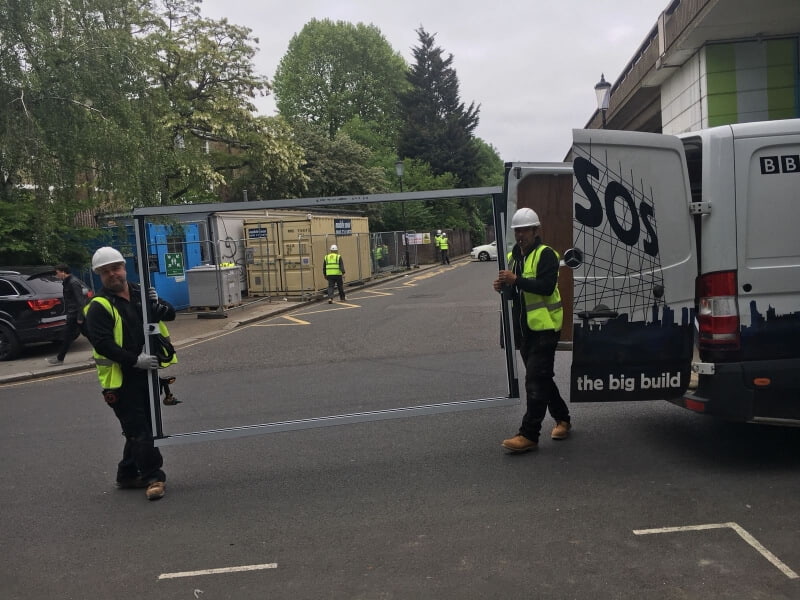 All the donations of free skills and materials was unbelievable in itself, but what got us the most was the London Fire Brigade volunteering their services on site each day – like they needed to do more; risking their lives in the fire was more than enough! It was amazing to work alongside them; their help was very much appreciated, and we all had a laugh along the way!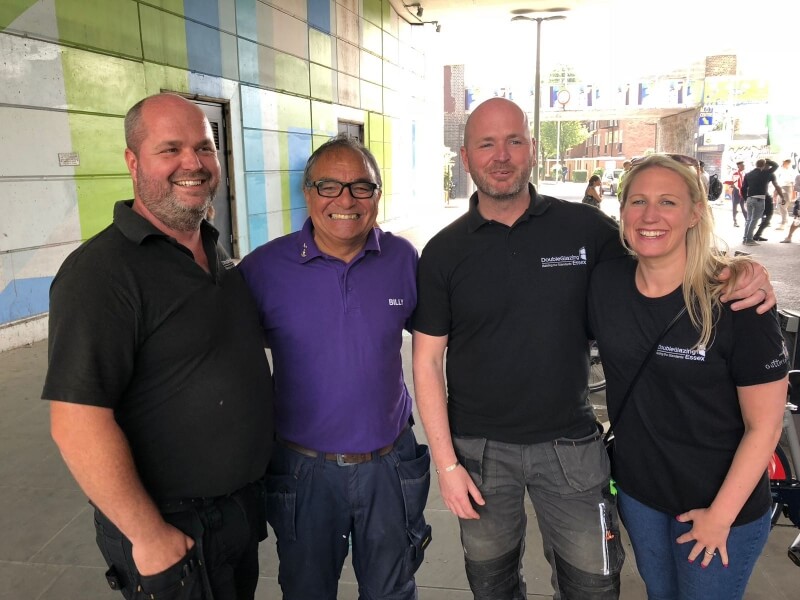 With months of planning and consultations behind this project, issues inevitably cropped up – for example, the challenge of building under a motorway. But with a lot of hard work and determination, it was very rewarding to see what we had all worked so hard to achieve together as a team. It was a proud moment when the project was delivered by the deadline of the May Bank Holiday.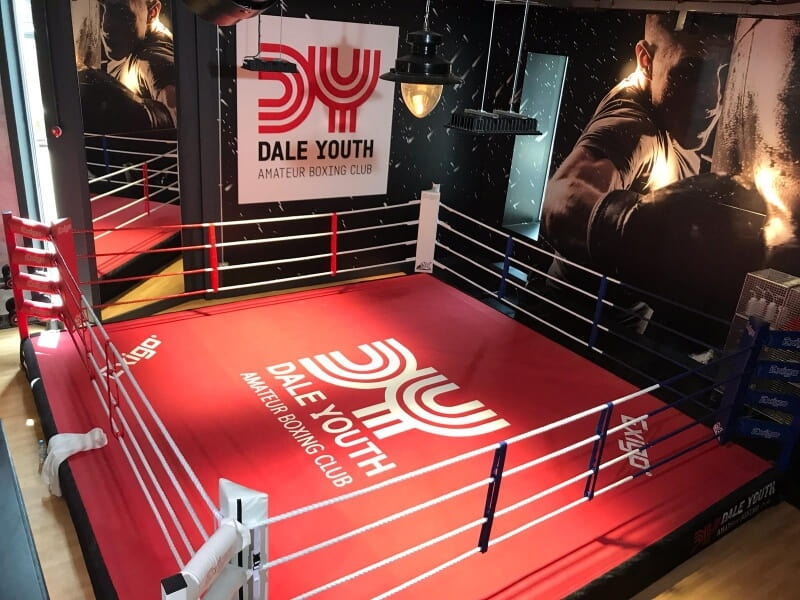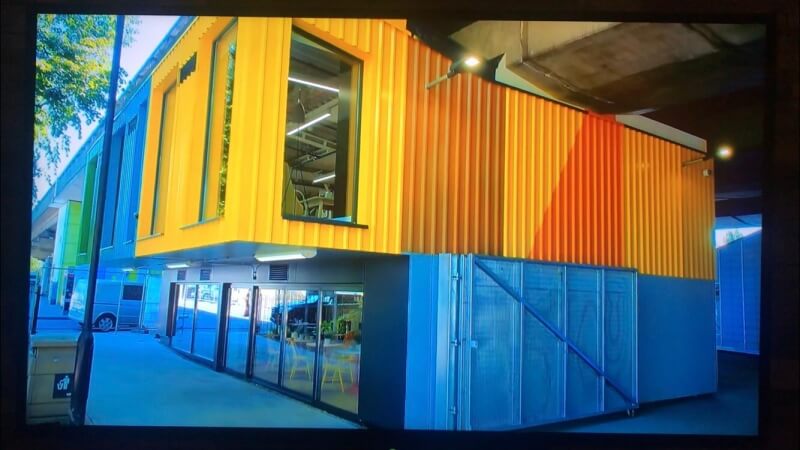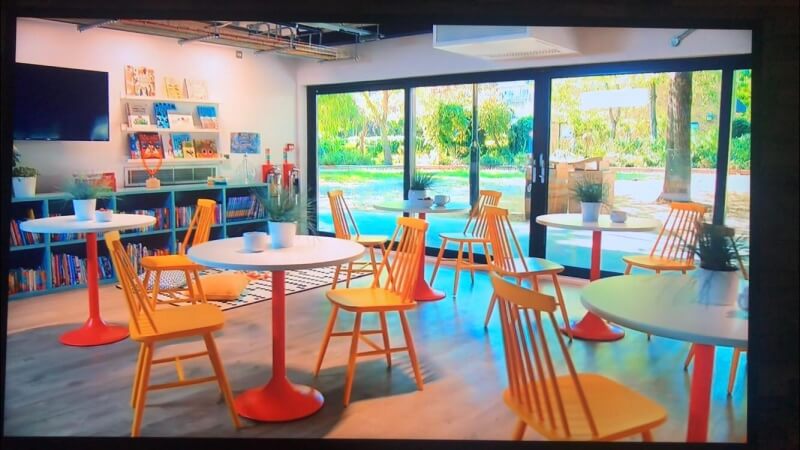 Special recognition for the Malmaison London Hotel
We would also like to give a special mention to the Malmasion London Hotel, in Charterhouse Square. Kindly donating a couple of rooms and breakfast for a night, this allowed us to work late whilst being able to stay close to the project. It was a remarkably generous gesture, as it was much-needed respite after a tough day's work.
No half measures, certified to meet the highest standards possible
Over their 17 years on-air, this was DIY SOS' longest and largest project to date, so we are incredibly honoured and humbled to have been able to be a part of this incredibly worthwhile and rewarding cause. It was an extremely difficult week, but nothing can compare to the disaster that devastated the Grenfell tower block in the early hours of June 14th, 2017. Still affecting many residents and the surrounding neighbourhoods to this day, the Double Glazing Essex team live in hope that these two new spaces will offer essential solace, relief and hope to all that have been affected.