When the time comes for new windows and doors for your home, understanding double glazing ratings is essential. These ratings provide valuable information about the energy efficiency and performance of your new windows and doors. By understanding the ratings, you can make informed decisions and choose the most suitable products for your needs. In this blog, we will delve into the key aspects of double glazing ratings, explaining what they mean and how they can impact your home's energy efficiency and comfort.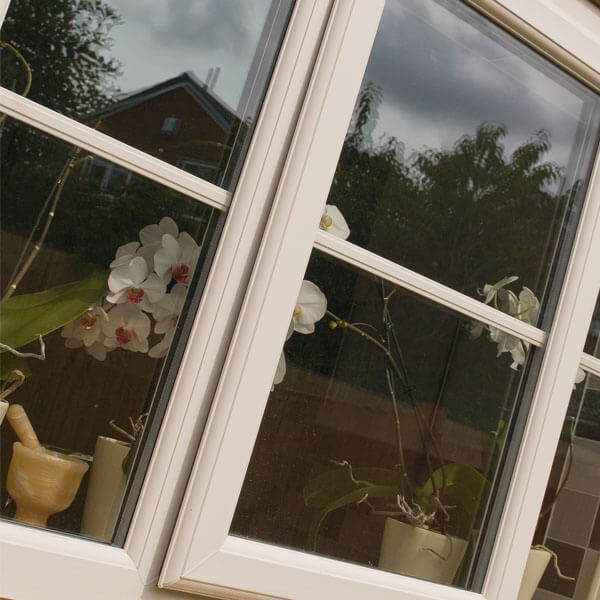 Window energy ratings explained
In June 2022 changes were made to UK building regulations that focused on better energy efficiency for windows and doors in new-build and existing properties. The aim of these 'Part L' changes is to cut emissions from properties, particularly new homes, and help to achieve the UK's net zero carbon target.  
When it comes to double glazing, the energy-rating system uses an alphabetical scale. The top rating is A++, which represents the best energy efficiency, while E is the lowest. To comply with building regulations, all new windows must be rated at least C. At Double Glazing Essex, we offer a variety of windows that achieve window energy ratings of A+.  
The benefits of an A+ window are endless, not only will your home remain at a more comfortable temperature all year round but you will also save a lot of money on rising energy costs. Reasons to upgrade include savings on energy bills, better for the environment as a reduction in carbon emissions, increased security, added property value and noise reduction.  
Understanding U-values
A U-value is an essential measurement of thermal transmittance. Essentially, it determines how easily heat can escape through windows and doors. A higher U-value means more heat will escape, while a lower U-value means more heat is retained. If you want to keep your home warm and cosy, it's important to look for windows and doors with low U-values. In fact, new building regulations require a maximum U-value of 1.6 W/m2k for new-build properties and 1.4 W/m2k for existing properties. At Double Glazing Essex, we offer high-quality uPVC, aluminium, and timber windows with incredibly low U-values. This means you can save money and enjoy a more comfortable living space. 

G-values explained
One of the key values used to determine window energy efficiency ratings is the G-value, which measures the amount of solar heat allowed into a room. This value is calculated based on the direct transfer of sunlight through the glass, as well as the heat absorbed and radiated by the glass. It is expressed as a number between 0 and 1, with 1 letting in all the sun's heat and 0 indicating complete blockage of it. Modern double-glazed windows are designed to block the sun's heat while still allowing some of it to enter, creating a comfortable indoor temperature year-round and improving your home's thermal efficiency.  
What is an L-value?
The L-value of a window measures how airtight your window is. Similar to U-values, L-values are measured in W/m2K, with lower values indicating better performance in preventing air leakage through seals and frames. For modern double and triple-glazed windows, the L-value should be zero, ensuring complete airtightness when closed and preventing both draughts and loss of warm air from the room.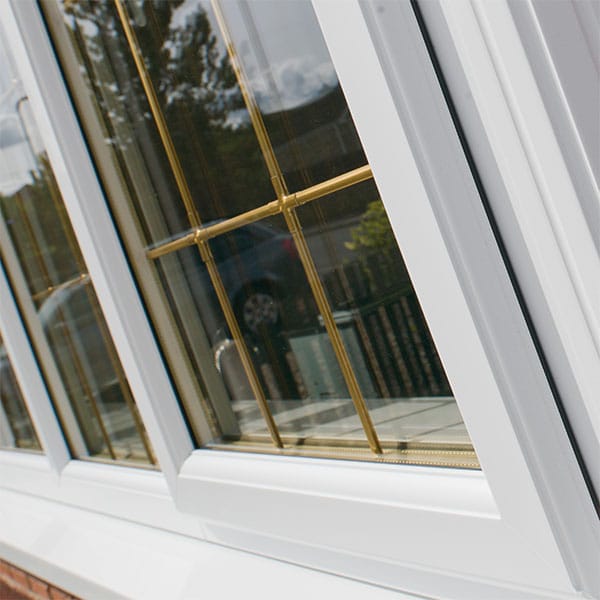 Why choose Double Glazing Essex?
At Double Glazing Essex, all of our high quality products are not only energy-efficient but also durable. Our products come with a 10-year guarantee and achieve impressively low U-values. We offer a wide range of uPVC, aluminium, and timber windows and doors which are available in a range of colours and different styles such as sliding patio doors, composite doors, French doors, bi-fold doors, casement windows, sash windows and the Residence Collection. 
As a family-run business, we pride ourselves on providing homeowners in Essex and the surrounding areas including Benfleet, Romford, Witham, Maldon, Brentwood, Basildon, Chelmsford, Colchester and Billericay with excellent service and quality installations. For more information on how we can help to transform your home then contact our friendly team of installers for a free quote. You can also visit our showroom to explore our range of products up close.