When it comes to choosing the right type of glazing for your home there is more than just aesthetics to think about. With rising energy costs, energy efficiency and cost-effectiveness are all important factors to think about.
When the time comes for replacing your windows it's important to know the differences between single glazing and double glazing in order to get the best from your new windows. In this article, we're going to cover everything to do with single and double glazing whilst comparing their energy efficiency and cost-effectiveness.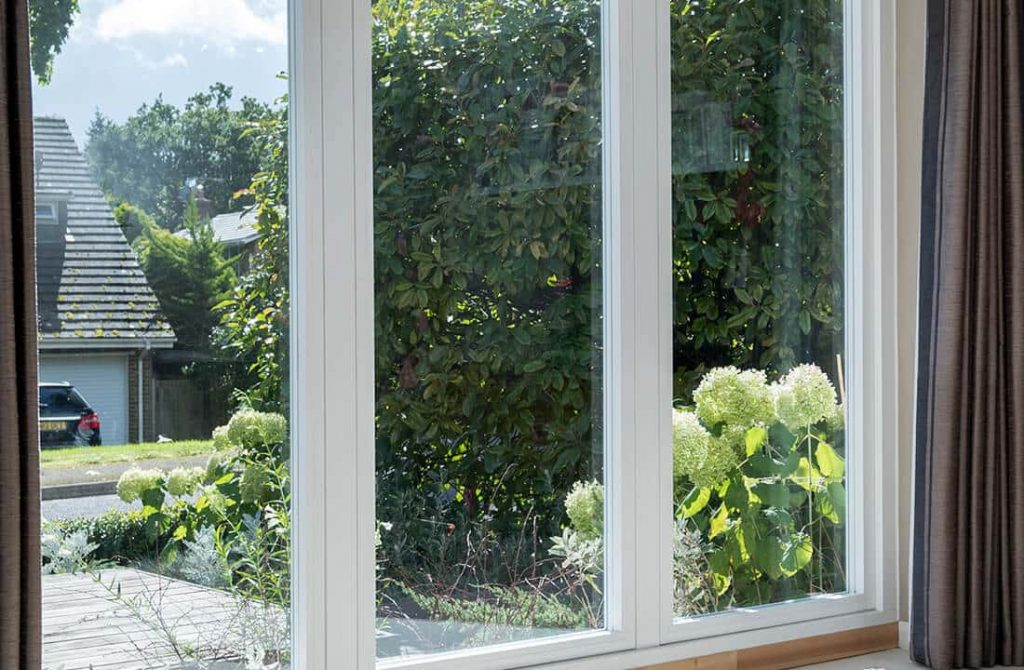 What's the difference between single and double glazing?
Let's start with single glazing. Windows that are single glazed have just one pane of glass therefore there is only a small barrier between the outside and the inside. This results in thermal loss as energy can easily escape, and in the long run it will cost you more to heat your home. Double glazing refers to two glass panes that contain an insulative barrier which is filled with argon gas, making it harder for heat to escape from your home and reducing the need to put the heating on.
Energy Efficiency
As a homeowner, we all want to reduce our energy bills, and double glazing can help with that. When it's time to replace your windows it's important to choose the right type of glazing. Double glazing is proven to reduce the amount of heat escaping from your windows by 50%, and it's this ability to retain heat which makes double glazing more energy-efficient compared to single glazing. Not only will double glazing help to reduce your heating bills but it will also help to reduce your carbon footprint.
Cost-effectiveness
Did you know that double glazing can save you between £105-£155 in energy a year? This differs from single glazed windows as they lose heat twice as fast as double glazed windows, meaning that you would have to spend nearly 50% more on energy to heat your home.
Replacing your existing windows with double-glazed windows is a cost-effective way to keep your home warm, and with a 20 year lifespan just think about how much money you could save! Not only will double glazing improve the comfort of your home but it will also add to the value of your home through A-rated energy ratings.
Environmental Impact
Over the last decade people have started to become more conscious of their impact on the environment. One of the most beneficial ways to make your home more environmentally friendly and reducing your carbon footprint is by installing double glazing. The more energy you use in your home, the more fossil fuels will have to be burned to supply that energy which adds to carbon emissions.
According to a recent survey, it is estimated that installing double glazing in your home can reduce carbon emissions by up to 680kg per year!
Maintenance
With a lifespan of 20 years, double glazing requires minimal maintenance. If you're wanting your double glazing to last a lifetime then it is important to follow a simple checklist. Every so often you should dedicate time to your windows. It is important to wash your windows and window frames to ensure that all parts can move freely and stops any dirt from sticking which could cause damage when you try to remove it.
Aesthetics
Thanks to double glazing, the value of your property will increase as well as the aesthetics of your home. The stylish windows can give your home a wow factor and take away the old and dated feel that can be associated with single-glazed windows. With a variety of styles, glass finishes and choice of hardware on the market matching your new double glazed windows to the rest of your home is made easy.
What type of window is best?
Now that you know the differences between single and double glazing, it should be easy to determine what the best type of glazing is. With a wide range of advantages, double glazing is the better option for your home because of its cost-effectiveness, minimal maintenance, sound insulation, thermal insulation and stylish aesthetic.
At Double Glazing Essex we offer the highest quality selection of home improvement solutions. We always prioritise quality over quantity, helping homeowners across Essex, London & Kent to make the most out of their homes.
Not only do we offer double glazing for our products but we also offer different types of aluminium and uPVC windows, doors and conservatory refurbishments including; Casement windows, sash windows, composite doors, bi-fold doors and French doors– just to name a few!
For more information contact our expert team of installers by filling in our online contact form or you can call us on 01268 424 904 where our team can give you a free, no obligation quote.