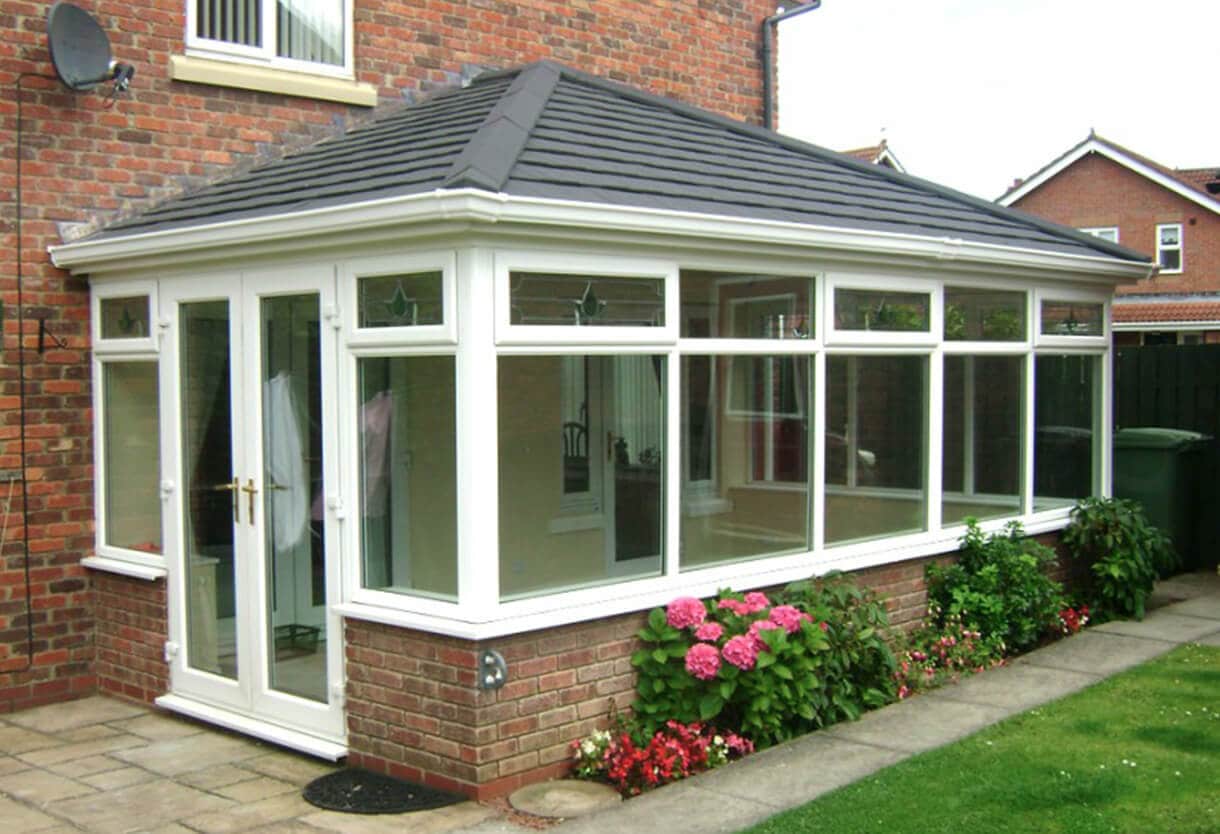 UPDATED AS OF SPRING 2020: Situated close to the Essex coast, we understand the emphasis on keeping your home (and your conservatory) warm throughout the year better than most. Before 2010, this was a harder task to undertake as conservatory planning permission exemption required roofs to be glazed by at least 75%. However, the turning point came when planning permissions changed to include tiled/solid roofs.
Our customers often get confused between Planning Permissions and Building Regulations, so we thought it the ideal time to clear this up and offer some building regulation tips for replacing your conservatory roof this year.
Planning Permission Essex
The official Planning Portal definition states:
'Planning [permission] seeks to guide the way our towns, cities and countryside develop. This includes the use of land & buildings, the appearance of buildings, landscaping considerations, highway access and the impact that the development will have on the general environment.'
Does a conservatory require planning permission?
Generally, conservatories don't require planning permission because they fall into the category of 'permitted development, as they're considered to have an insignificant impact on the world around them – unless the building is listed, positioned within a conservation area or restricted by an Article 4 Direction.
Building Regulations Essex

The official Planning Portal definition states:
'Building regulations set standards for the design and construction of buildings to ensure the safety and health for people in or about those buildings. They also include requirements to ensure that fuel and power are conserved and facilities are provided for people, including those with disabilities, to access and move around inside buildings.'
Building regulations generally apply to home extensions and don't tend to apply to conservatories, as long as each of these points are met:
• They are built at ground level and are less than 30 square metres in floor area.
• The conservatory is separated from the house by external quality walls, doors or windows.
• There should be an independent heating system with separate temperature and on/off controls.
• Glazing and any fixed electrical installations comply with the applicable building regulations requirements.
Building regulation tips for replacing your conservatory roof in 2020
1. Consider tiled conservatory roofs
If you're looking for a conservatory roof replacement that gives off the air of a full-blown extension, without any of the hassles that building regulations and planning permissions entail, your best bet is a WARMroof system. Incredibly configurable, robust, thermally efficient and acoustically sound – most importantly, they're fully compliant with Building Regulations throughout the UK and Scotland.
2. Be sure to use a certified Essex Installer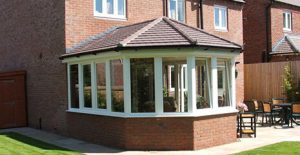 Double glazing installers who are registered with a UKAS accredited, government-approved certification scheme such as Certass.co.uk (like us!), offer peace of mind that their work is assessed, checked and verified by a third party in relation to building regulation compliance, quality and customer satisfaction. Unfortunately, even in this day and age, there are still 'cowboy' installers around. And if improvement work doesn't comply with building regulations, the local authority can issue a notice for the property owner to either put the work right or put it back to its original state – which can become incredibly costly, time-consuming and stressful.
3. Make sure existing conservatory structures can support tiled conservatory roofs
It is possible to install a tiled conservatory roof onto existing conservatory structure, as long as it's structurally sound and stable. With plenty of experience in this area, we will carry out a thorough survey to determine whether your conservatory frame is suitable; to comply with building regulations it must meet specific safety requirements. We will also be able to advise on whether new windows, doors or a completely new conservatory structure is required for optimum performance.
Raising the standards of conservatories across Essex with tenacious tiled conservatory roofs
This year join the many thousands of homeowners across Essex who are making the most of their conservatory spaces, by replacing your outdated glass or polycarbonate roof with a dynamic tiled conservatory roofing system. Gain valuable inspiration by booking an appointment to pop into our South Benfleet showroom, or get in touch to discuss your conservatory roofing options further with one of our professional and knowledgeable double glazing experts.