Do you have a conservatory installed at your home? Is it in need of a makeover or refurbishment? Perhaps it has an old style polycarbonate roof? It could be too cold in winter and too hot in summer, making it a complete waste of living space. If you have a conservatory which you are not happy with, there is a solution.
Installing a roof lantern or skylight as a conservatory roof replacement is an excellent idea. It will boost thermal efficiency and create a feeling of space due to its raised position. Roof lanterns can also be installed into flat roof extensions or as part of a new build conservatory. Whenever you want to increase natural light into your home, roof lanterns can help you to achieve this.
High performance roof lanterns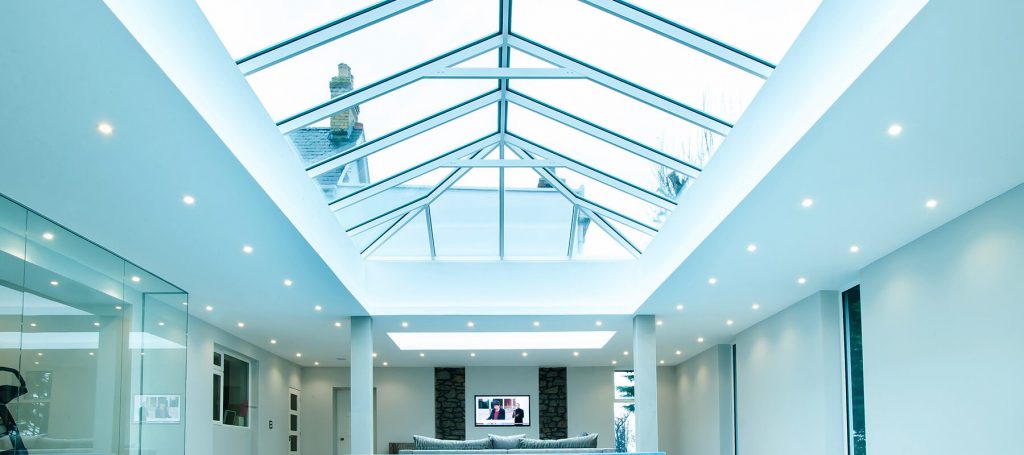 At Double Glazing Essex, we install roof lanterns from Atlas Roofing Solutions. Atlas roof lanterns are the pinnacle of glass roof technology. Their lightweight aluminium frame is constructed from a series of strong slimline aluminium rafters which support the sections of glazing. Because of aluminium's inherent strength and superb thermal capacity, the Atlas roof lantern can boost any home's thermal efficiency while admitting an abundance of natural light.
Atlas roof lanterns are fitted with specialist glazing to improve their overall performance. Solar control glass is designed to reflect over 60% of the sun's rays. This ensures that your conservatory will never become too hot, even in the hottest summer months. Atlas roof lanterns also incorporate a self-cleaning coating into the glazing. A microscopic film coats the glazing which reduces the build-up of dirt and debris meaning the need for manual cleaning will be far less frequent.
Benefits of a roof lantern for your home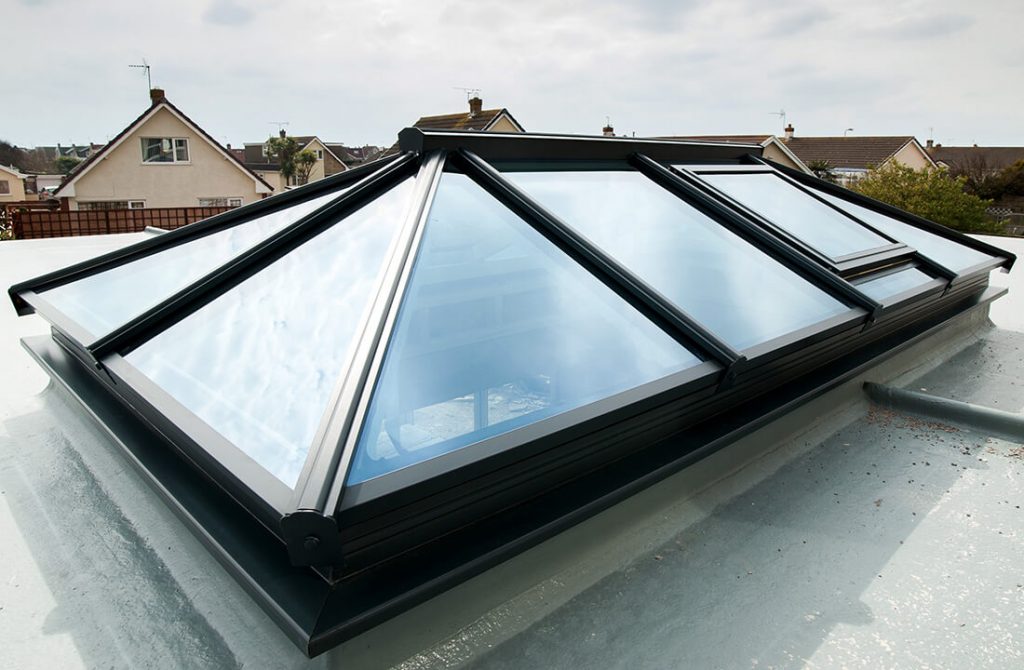 Roof lanterns are a great addition to any property with a conservatory or flat roof extension. They provide a wealth of benefits including:
A comfortable year round living area
Superior thermal performance leading to reduced heating bills
A stylish exterior aluminium aesthetic customisable in any of over 200 durable powder coat colours
Traditional or contemporary designs to suit any type of home
Professional and efficient installation every time
If you're planning any home improvements in the near future and you'd like to find out more about our roof lanterns or any of our high quality glazing products, contact us today. Give us a call on 01268 424 904 or send us a message online.