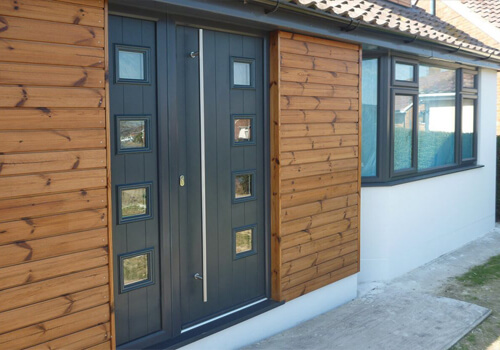 High levels of security and energy efficiency have led to the rise of composite doors popularity in recent years. Their lengthy lifespan of over 25 years and modern aesthetic has also caught the eyes of homeowners throughout Essex. Solidor and Residor have long been established as industry leaders, but what are the differences in their composite doors? Double Glazing Essex has the answers:
Residor vs. Solidor: Design
Residor composite doors are Glass Reinforced Plastic Doors (GRP) and are constructed by coating a foam slab with a tough plastic skin. This layer is 3.6mm thick on these doors, offering homeowners excellent thermal efficiency. With most GRP doors being just 1.6mm thick, Residor composite doors are more than twice as thick as those available on the market today.
Solidor composite doors feature a solid timber core and are a result of years of development. This solid core provides outstanding thermal efficiency and rigidity. At 48mm, the design of the door is 10% thicker than the nearest competitor. The core is wrapped in a tough, weather-resistant ABS skin, which is the same durable plastic as Lego. This layer is made of a solid colour, practically hiding any scratches.
Residor vs. Solidor: Security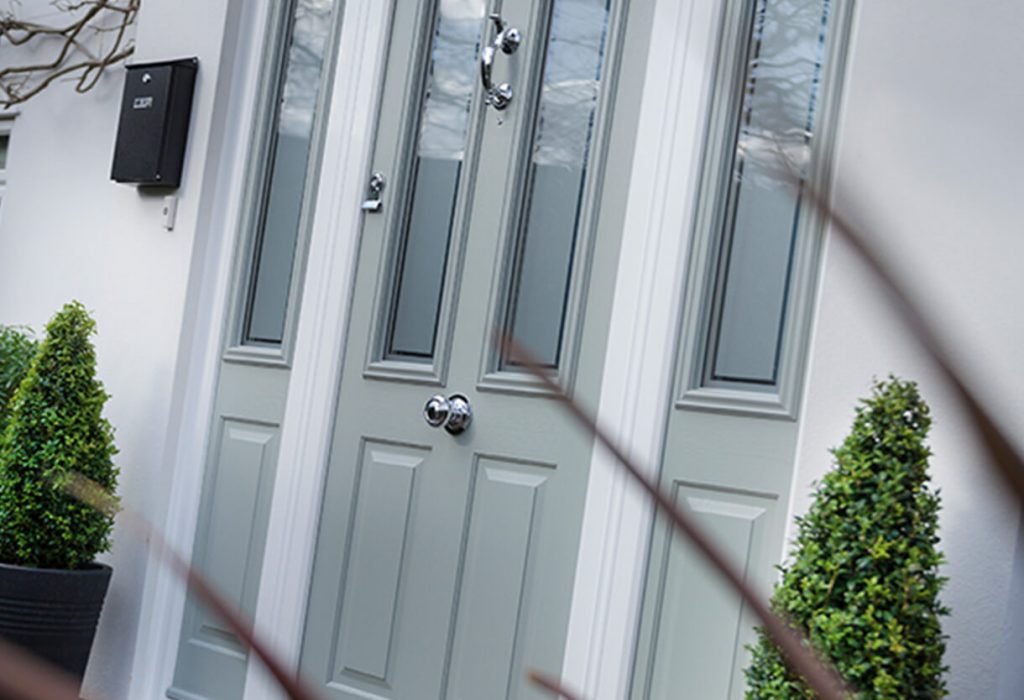 Residor composite doors are fitted with the revolutionary Ultion cylinder. This cylinder goes into 'lock-down' mode' in the event of an attack, securing an area of your door that has the potential to be the weakest. While some locks feature 5 or 6 pins, Ultion has 11 and it protects against Lock Drilling for reliable home protection.
Solidor composite doors also come with the Ultion cylinder fitted as standard. For additional security, Solidor also offers the Avantis lock. This lock features the largest and strongest hook and system in the door sector and is largely considered the most secure on the market. The solid timber door provides an additional layer of protection from intruders.
Solidor
Residor
Core
44mm Solid Timber
Foam slab
Accreditations
PAS24:2016
Secured by Design
PAS24:2016
Outer skin
1.7mm ABS Skin
3.6mm Glass Reinforced Plastic
Security
Ultion cylinder
Avantis lock
Ultion cylinder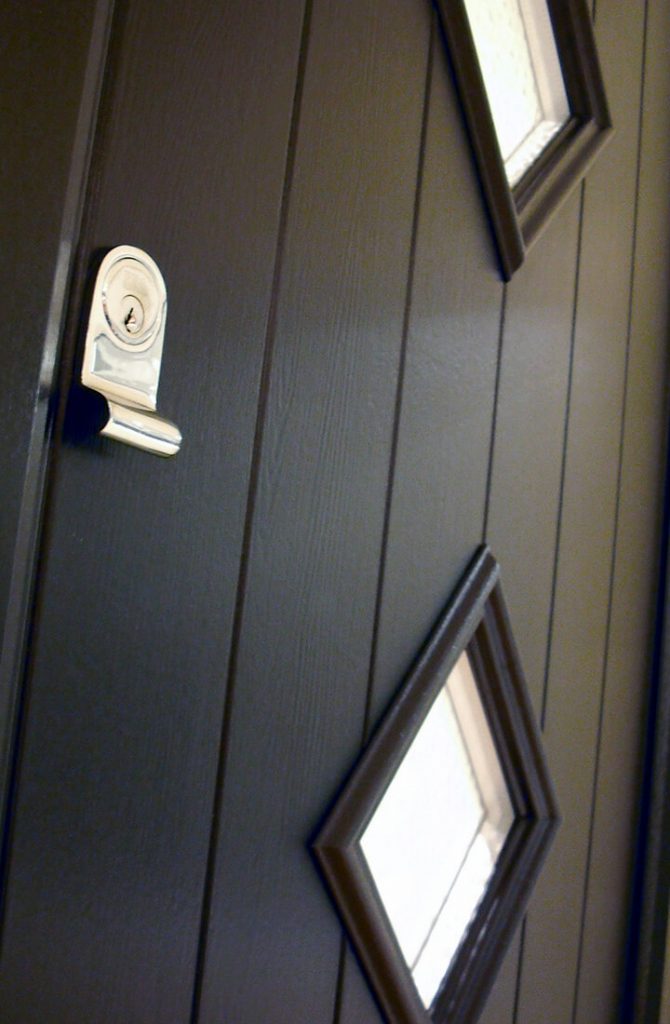 Residor vs. Solidor: Personalisation
Residor and Solidor composite doors are available in a variety of styles and configurations to improve the kerb appeal of any home. With traditional and contemporary styles to choose from, as well as a diverse colour palette, you are guaranteed to find a composite door to suit your personal taste and home. The doors from Solidor have a wide range of features that really help to accentuate the personalisation options available, while the accessories available provide further options. With Solidor, you can select accessories such as handles, door knockers and hinges. Due to being in partnership with Trojan Hardware, Residor provide a stunning selection of accessories to smoothly enhance the look of your new door.
Use our door designer to create your dream door.
If you'd like to find out more about composite doors from Double Glazing Essex, give us a call on 01268 424 904 or contact us online.
Read our related blogs:
8 popular door colours to help sell your Essex home
The 3 key differences between patio & French doors