Now more than ever homeowners are taking the time to spring clean their home thoroughly. It's easy to just take a wet cloth to your windows & doors, but let us give you some of our top cleaning hacks for really sprucing up your windows & doors.
1 . For streak-free windows, clean in the morning or evening
We all have a favourite cleaning spray or vinegar/water mix, but using them in high sun hours will leave you more marks no matter how good it is. It will dry out faster than you can wipe it off, leaving those annoying spots & streaks that you will be rubbing off every time they catch your eye. Whilst you are cleaning your windows, have a feel for air coming through even when it's closed. Air shouldn't come through and whilst the weather is warm, it's a perfect time to get some quotes for replacing the whole window.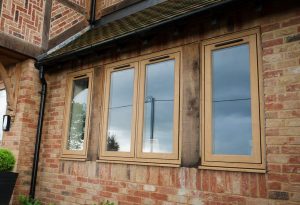 2. Clean like a pro with a shower squeegee
Those that have one for the shower will understand how satisfying it is to remove the watermarks with this simple gizmo. Use this tool to remove the spray & direct residue, then use a microfibre cloth to buff off the window for a perfect sparkle.
3. WD40 is your secret cleaning weapon!
Is your front door catching dust & pollen? It's good to regularly clean the main entrance door to your home to limit the dirt & dust that could come in every time it's opened. Using an anti-bacterial spray (that is safe to use on your type of door, upvc, composite etc) is a good first step. Then in comes the sparkle & extra layer of anti-dust with the WD40! Spray it on a cloth and wipe your door, handle & locks. No need to wipe off or do anything more apart from enjoy a super clean front door! And if you are a little bored of your front door, why not try to create your own with our handy online door designer! We are based in Essex and can offer you advice & a quick quote.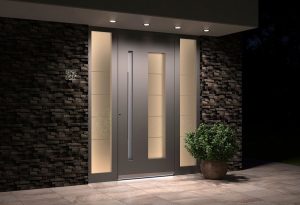 Hope you've enjoyed reading our top tips. As experts in all things glazing, we can offer you advice on how to improve your home. You may also want to read some of these blogs if you are thinking about replacing your windows or doors:
Have you thought about an aluminium front door? Modern & sleek for any Essex home – read more!
Are you in a period property, or maybe you want classic looking windows – find out more about timber & upvc windows options in classic looks here.
If you'd like to find out more about composite doors from Double Glazing Essex, give us a call on 01268 424 904 or contact us online.
Read our related blogs:
4 top features of the Residence Collection that make them perfect for homes with character!