Your front door is the gateway to our home. It should exude kerb appeal and turn heads whenever someone walks or drives by. After all, first impressions are powerful and are very hard to change later on. So, if you're planning to sell your Essex home soon, here are some of the most popular modern front door colours to consider.
1. Cool navy front door
A cool navy front door is extremely welcoming and works well when contrasting against brick walls – always accentuating the bricks natural appeal, never detracting from it.
2. Pastel pink front door
A soft and sweet colour that goes well with white walls or brick. It is a subtle yet pleasant choice and one that can add some pretty aesthetics to your Essex home.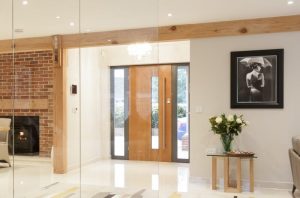 3. Natural wood front door
A natural wooden shade is fantastic if you have other neutral colours and plants around your front door.
4. Sage green front door
Sage green has a relaxing grey tone that makes it very suitable for blending with plants and a beautiful lawn.
5. Off-white front door
An off-white colour is fantastic when creating a fairly relaxed and neutral look in comparison to the rest of your home.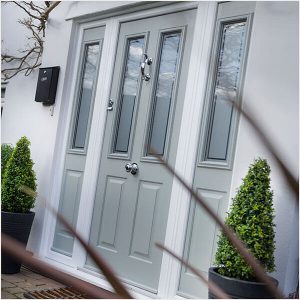 6. Monochrome shades
Grey, black and white are simple colours that will always work, especially if they contrast against the rest of your home.
7. Bright yellow front door
Bright colours are hard to incorporate into the home, but if you have a brightly-coloured exterior then yellow is an eye-catching choice. A yellow composite door is a strong statement to add to your Essex property.
8. Bold red front door
A bright and bold red is a great way to add visual interest and make it stand out against neutral-coloured exteriors.
Stylish and secure replacement front doors tailored to Essex homes
From ultra-secure composite doors to modern aluminium entrance doors and classic timber doors, our doors can be tailored to suit most modern preferences with ease. Available in a wide range of charming colours, woodgrains, and finishes, from eye-catching to subtle and eclectic to understated, contact us today to create the perfect front door solution.
Read our related blogs:
Which composite door is best? Solidor or Residor
Enhance your home with an aluminium entrance door