Double Glazing Essex Ltd is extremely proud to offer homeowners uPVC timber-effect windows from the Residence Collection. These windows are by far the most respected and highest quality of their kind, combining the natural beauty of a timber effect frame with the contemporary and easy maintenance qualities of uPVC. Compromised of Residence 9, alongside the newer additions, Residence 7 and Residence², there's a variant suited to all homes. We've compiled the top 4 features of this stunning window collection to showcase exactly why choosing Residence windows is the perfect choice for your property.
Unmatched authenticity
Residence windows are so period-accurate that they regularly pass conservation area appeal. Conservation areas are made up of properties of special architectural or historic interest. The character or appearance of these properties is something local councils strive to preserve or enhance. If homeowners living in these areas wish to make home improvements, such as window replacements, they'll often have to make an application with their local council for approval.
The Residence Collection beautifully replicates the appearance of 19th Century flush sash timber windows and we offer an array of accessories and additional features, such as Georgian Bars and Monkey Tail handles, to further enhance this period look. Why not get in touch to discuss these options further and let us help you achieve the perfect Residence windows configuration for your home.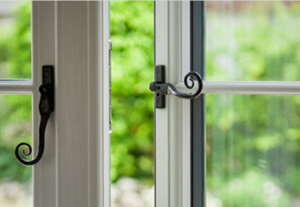 Energy efficiency
Original timber windows can be prone to ageing which sometimes affects their ability to deliver decent thermal efficiency. Made using durable uPVC, Residence windows provide optimum energy efficiency, ensuring heat within your home is not lost. Residence frames can feature up to nine chambers which work together to prevent the escape of heat and keep the living space insulated, achieving impressive A + energy ratings in many cases.
Unparalleled security and peace of mind
The Residence Collection's security hardware helps homeowners feel protected without ever compromising the established aesthetic. Available in a selection of elegant colours and finishes reflective of refined period styling, homeowners have full peace of mind that their windows are safe and secure whilst enhancing the unique character of their property. Talk to us about the safety of the Residence Collection, or any of our other windows, today.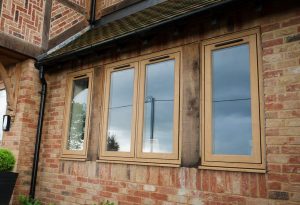 Bespoke to your personal requirements
A very diverse colour palette is available for the Residence Collection, ensuring you are able to achieve your desired look with ease. From timeless classics like Grained White to contemporary favourites such as Cotswolds Green, we are certain we can configure the perfect colour and finish for your home.
Homeowners can also opt for a dual finish. This allows you to choose a contrasting internal colour that complements your indoor space whilst the external frame colour perfectly suits your outdoor surrounds.
Discover the true beauty of Residence Collection windows today
You can download the Residence Collection brochure for more information here. At Double Glazing Essex Ltd, we pride ourselves on providing the best in quality and variety for our customers when it comes to high-performance window replacement projects. Get in touch for a free, no-obligation quote or contact us today and discover how Residence windows could make the perfect addition to your home.
Read our related blogs:
What are the obvious signs that point to needing to replace your double glazed windows?
Top 3 tips for deep cleaning your windows & doors