There is a lot of potential for homes to utilise uPVC windows in Essex to their stylistic advantage. With such a range of coloured uPVC window options available for Essex homeowners, there is certainly something for everyone when it comes to enhancing a property. From city properties in Chelmsford to more rural and traditional homes in Saffron Walden, uPVC windows have the ability to fit in with any style of building.
Grey uPVC windows for suburban semi-detached houses in Essex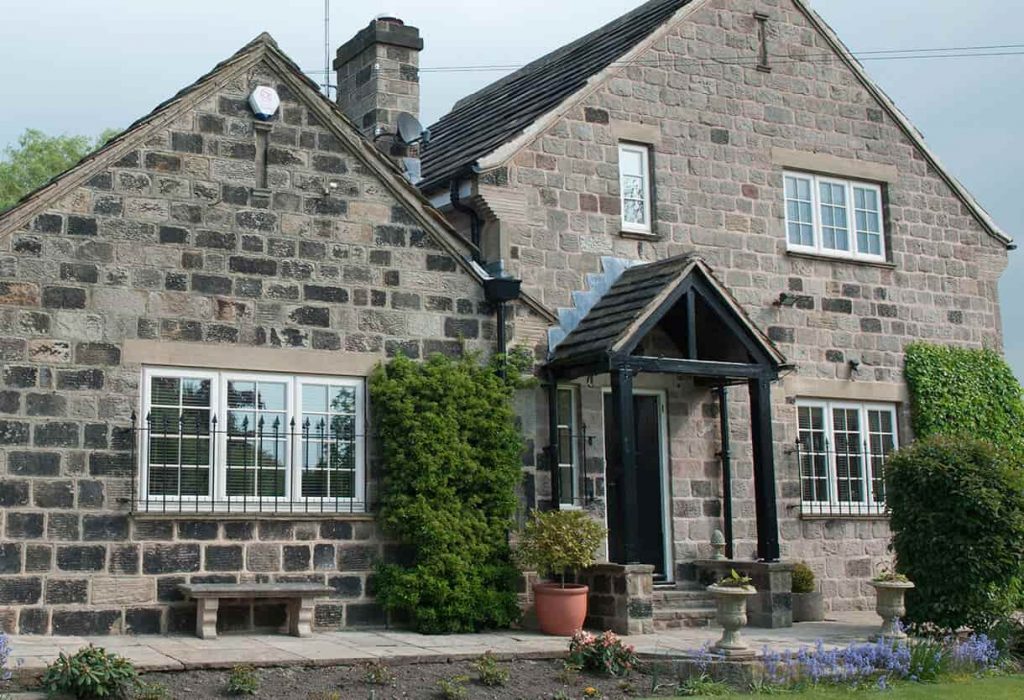 One of the more popular uPVC colour options, grey windows strike a balance between a more traditional option such as white and a bolder option such as black. There are a variety of shades of grey that can suit a number of different property styles.
Anthracite grey is an incredibly popular choice and represents a deeper, darker grey hue. It is a great minimalist selection for your uPVC windows and one that is ideal for a modern Essex home.
Black uPVC windows for city homes in Chelmsford
For a striking boost to your kerb appeal, black uPVC windows provide a superb option. They are a colour that are often able to work as well with modern homes as they are with traditional properties. For a sleek aesthetic for homes in the heart of Chelmsford, black uPVC windows provide a great suitability when it comes to Essex
Charming Chartwell green uPVC windows for terraced homes in Saffron Walden
A colour that represents a cool yet striking balance is Chartwell green. Such a colour will be able to fit into a picturesque place such as Saffron Walden. As a small market town, Saffron Walden is home to a number of stunning homes and Chartwell green uPVC windows could stand out and provide a fresh aesthetic for homes in a more rural area.
Brown wood effect uPVC windows for traditional properties in Billericay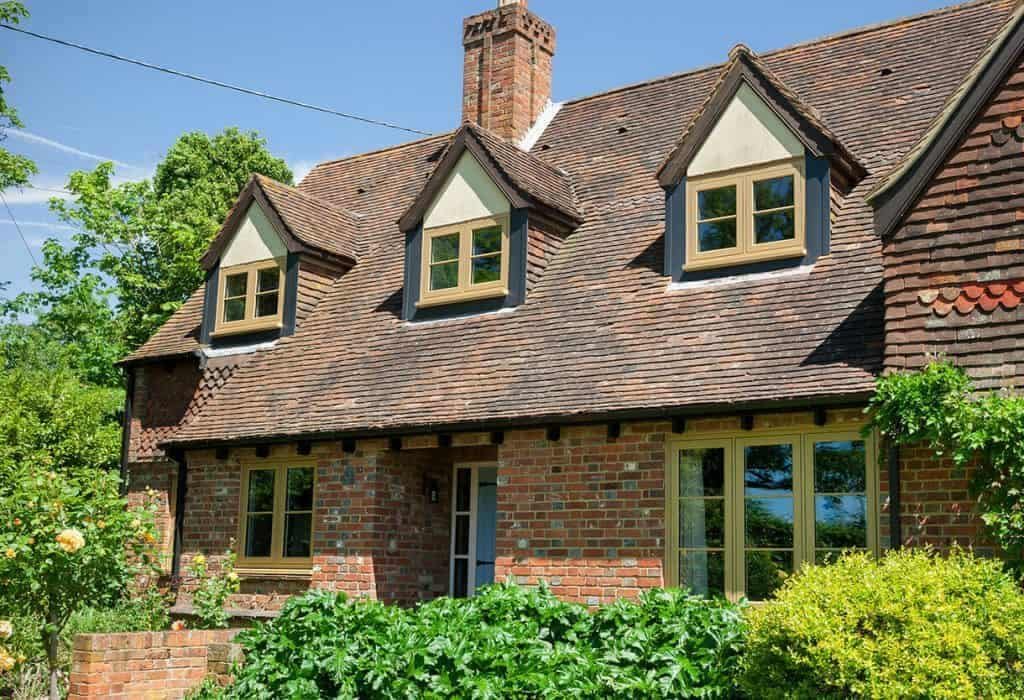 Particularly effective when installed within exposed brick walls, brown uPVC windows have often provided a great option for traditional red brick homes. Similarly, timber effect windows are able to have the same impact. While classic timber windows have always had a fantastic aesthetic, maintenance has often been an issue.
With wood effect windows, such as the brilliant Residence Collection, there are woodgrain options that are able to easily replicate the classic timber frames. Made from uPVC, they are considerably easier to maintain and boast a number of benefits and advantages over timber.
Wide range of coloured uPVC windows for homes in and around Essex
At Double Glazing Essex, we have a variety of uPVC windows available to install for all types and styles of homes throughout Essex. To complement our window range, we also provide a number of door styles. These include a vast range of composite door options, bifold doors and classic French doors. As we move further into summer, contact us today on 01268 424904 to get your next home improvement underway or get a free online quote.