Would you like to upgrade your current double glazing to triple glazing, but have read things about triple glazing that have perhaps sown the seeds of doubt into your mind? Have you found yourself confused about what is a myth and what is the truth?
"Yes, I have!". Well worry not – we are going to share our expertise and confirm the truth behind the top myths!
Myths v the truth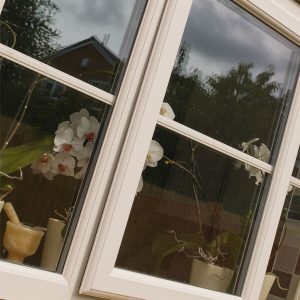 Myth: burglars can easily break into triple glazing windows
Incorrect. Triple glazing uses the same security design as double glazing and enhances the performance thanks to the vacuum or argon-gas filled space between the panes of glass. This is the perfect way to improve energy-efficiency and have peace of mind that your family are safe and sound from unwanted visitors.
Myths: triple glazing looks totally different to double glazing
Sometimes assumptions are made that triple glazing will look bigger, broader, and bulkier than double glazing. But is this true?
No, the difference is very simple – as we touched on above, double glazing has two panes of glass whereas triple glazing has three. There are no aesthetical differences.
Myths: triple glazing does not reduce any extra unwanted noise compared to double glazing
Incorrect. Triple glazing is more soundproof!
Having a layer of additional glazing helps to create a quiet home environment, blocking out any unwanted noise (whilst also retaining heat and being energy-efficient). Whether this is from the nearby busy main road or from the local tube station, opting for triple glazing will successfully insulate any annoying noises, leaving you with enhanced peace and quiet.
At Double Glazing Essex, we offer a wide selection of windows, from uPVC and aluminium casement windows to sash windows and more, all of which are available in double or triple glazing.
So, you could perhaps opt for triple glazing classic style sash windows, which will go beautifully with your grey aluminium entrance door. Contact us and bring your vision to life.
With a base in South Benfleet, we offer our services across Essex and beyond, get a quote from us now for upgrading to triple glazing.
Read our related blogs:
What are the obvious signs that point to needing to replace your double glazed windows?
Double glazing vs triple glazing