Firstly, let us explain what is cladding on a house and why it is important to have on your house. The term 'cladding' refers to the outer skin(s) applied to any building, both residential and commercial.
External cladding boasts a variety of benefits including, but not limited to:
• Increasing your home's thermal energy efficiency to achieve a U-value of 0.212 W/m2k, its thermal performance is nothing less than exceptional!
• Strengthening your home's structure
• Heightening resistance to cracking or warping
• Reducing your home's carbon footprint as fibre cement cladding is an eco-friendly material
• Protecting your home from adverse weather conditions and many more
It is non-load bearing and does not have any structural integral to the building itself.
Do I need planning permission for external cladding for my home in Essex?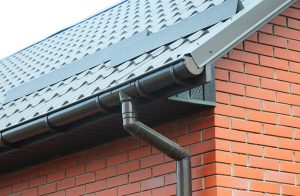 You do not need to apply for planning permission for repairs, maintenance, or minor improvements such as painting your house or cladding.
However, there are a few exceptions to these rules. These exceptions are if you live in a Conservation Area, if you live in a National Park, or if you live in an Area of Outstanding Beauty.
If you live in any of these areas, then you will need to apply for planning permission before cladding your house.
External fibre cladding for your Essex home
At Double Glazing Essex, we offer fibre cement cladding, a composite material that can be used for both interior and external cladding. We believe there are five benefits of fibre cement cladding. And addition to these, there is plenty of scope for customisation. You can choose from 21 colour options and a range of aluminium profiles, both in a contemporary and traditional style. This means that homes of any kind can stand to benefit from an increased visual appeal, better insulation and additional protection from the elements. Download our brochure for more information.
High-performance cladding in Essex
The ideal solution for increasing your home's aesthetics, external cladding also provides your home with a layer of protection from the elements. What is even better is that according to the Homebuilding & Renovating website, external cladding can add value to your house.
Double Glazing Essex has been installing Marley Eternit cladding for over 10 years and can help you too! Contact our team of experts or call us on 01268 424904 and we can help you to improve your home.
Read our related blogs:
5 benefits of fibre cement cladding